Charlotte, North Carolina, is one of the hottest real estate markets in the country, boasting a multi-year trend of investors and developers entering the market for its booming potential for economic growth. The
Charlotte Observer reports
that Charlotte is a popular migration destination, which is one of the reasons for the area's real estate potential.
Considering this, it's understandable why you might be interested in Marvin Creek real estate, which is at the heart of the Charlotte area. The Marvin Creek community offers residents an array of fantastic amenities, including a top-notch school system, an abundance of parks and recreation, and proximity to major highways.
Before looking for Marvin Creek homes, it's essential to know what you can expect from the region. Which factors may impact the real estate in the town? What should you consider before you start looking for Marvin Creek luxury homes? Let's explore:
What can interested buyers expect from Marvin Creek real estate?
Marvin Creek is one of the wealthiest and most desirable neighborhoods in the Charlotte area. The homes here are highly sought-after and come with a hefty price tag. If you're looking for a luxurious oasis to call home, you're in the right place.

However, before buying property in Marvin Creek, you should know what to expect from the town's real estate market. What indicators may help you decide if you want to buy a house here after all?


Population growth
Since Marvin Creek is a hotbed for economic growth, you can expect the population in the town to continue to grow. That means that real estate in the area will only become more and more valuable as time goes on.
According to local news Fox 46
, thousands of people become residents of the Charlotte metro area every year. Many of them also reside in Marvin Creek, considering it's an attractive place of residence.
Research also shows that the Charlotte area will experience population growth of up to
50% by 2050
. Thus, if you plan to buy real estate in Marvin Creek, you can expect the demand to be higher even in the coming decades since people move to the region for employment or other perks, such as a top-rated schooling system be need homes to buy or rent.
Booming job market
If you're looking for a long-term investment, buying a property in Marvin Creek is a wise decision. The job market in Marvin Creek is booming, which is unsurprising given the population growth.
MoneyGeek
reports that the Charlotte metro area is one of the best places in the country for job seekers. By 2028, there will be nearly
300,000 more jobs in North Carolina
, which means more people will move to different suburbs and towns in the state.
Due to this, Marvin Creek homes will always be high in demand since the town is an excellent place to live and work. Besides being luxurious and modern, the houses in the region are also expected to be a lucrative long-term investment since their prices will most probably stay high due to increasing employment potential and population growth.
Real estate market
Whenever you're buying property, it's essential to understand the forecasts for that particular market. It helps you get a realistic idea of what you might expect to pay for a home now and in the future.
The real estate market in Marvin Creek is hot right now, and it's expected to get even hotter down the line. The
National Housing Forecast
shows that home prices in the Charlotte region will increase by 5.6%. In fact, Charlotte has been ranked as the best housing market by many publications year after year.
Another exciting thing about Charlotte is that the region's
sales-to-list ratio is 101%
. That means houses sell for a higher price than the asking price. If you place to buy Marvin Creek property, you can also expect it to sell for a higher value than the listed price.
Quality of life
One of the biggest reasons people buy property in an area is the quality of life. If you have children, you'd want to live in an area close to schools. Similarly, if you travel for work, you'd like to ensure you're close to public transportation or within a reasonable distance from the workplace.

Marvin Creek offers an excellent quality of life for its residents. There are plenty of parks, green spaces, trails in the area, and various restaurants and shops. The town is also conveniently close to Charlotte, which offers endless opportunities for entertainment and culture.

Charlotte is also a tech market, home to many Fortune 500 companies. That means there are immense employment prospects for people who might choose to buy property in the area.


New constructions
Since there's an influx of people in Charlotte and its surrounding areas, including Marvin Creek,
new constructions
are being developed to accommodate the population growth. These developments offer luxurious and modern homes perfect for families or people who want to enjoy their post-retirement lives in utmost luxury. This trend will likely continue — there will always be a demand for new constructions in the town.
What to consider when buying a home in Marvin Creek
Now that you know that Marvin Creek is a great place to buy a home, it's time to start thinking about factors you should consider before you actually purchase property in the town. Here are some factors to help you out:


Budget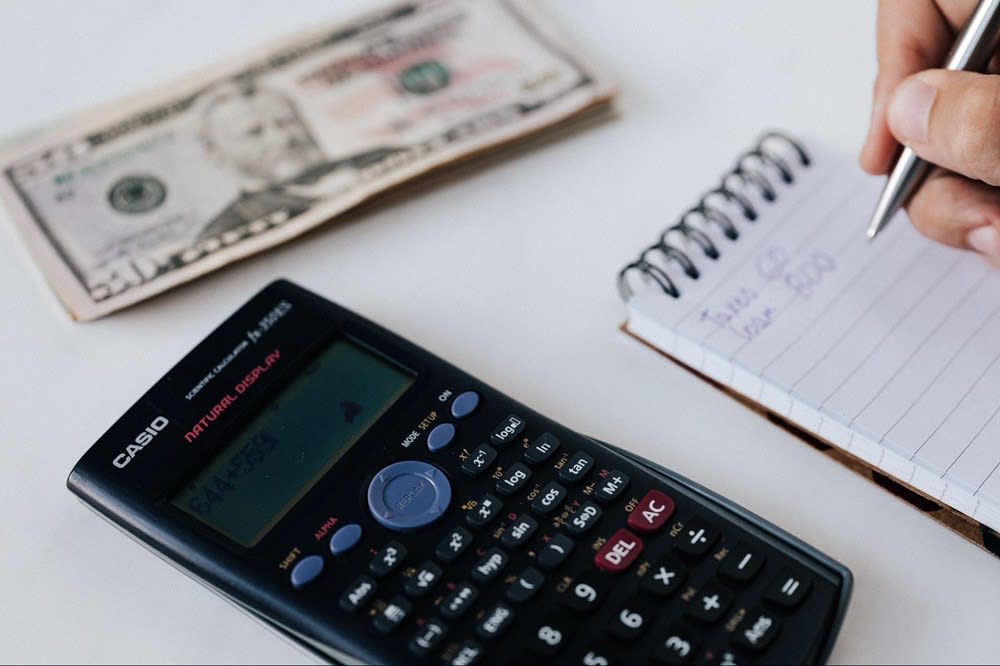 One of the first things you need to consider is your budget. You need to have a realistic idea of how much you can afford to spend on a home. Keep in mind that you'll also need to factor in the cost of repairs, property taxes, and other associated expenses.

The median listing price of a home in Marvin Creek is $925,000. It's good to get pre-approved for a mortgage to know how much you can borrow. It will help you narrow down your search and only look at homes within your budget.


Location
The location is also an important factor since it will determine how close you are to certain amenities, such as parks and entertainment spaces. When choosing the best
neighborhoods
in Marvin Creek, look for the following:
Schools: Do you have school-going kids? In that case, you'll need to make sure you're close to high-achieving schools.


Public transportation: Depending on how far you need to go for work and whether there's a car for everyone in the house, you may also need to consider your proximity to public transportation. Fortunately, Marvin Creek has an excellent public commute system, so you shouldn't have any problem in this regard.


Shopping and restaurants: It's always convenient to live close to places of entertainment, such as malls and restaurants. In Marvin Creek, you'll find a good mix of both, so you won't have to go too far for what you need.


Hospitals: It's always important to take note of the closest hospitals and emergency care facilities. Marvin Creek single-family homes are generally located close to medical facilities.
Property type
When you're looking for real estate in Marvin Creek, you'll find a good mix of properties available. For instance, single-family homes are detached houses that are perfect for families. If you're looking for a more urban feel, you may want to consider an apartment or condo. Keep in mind that the prices for these properties vary depending on their location and size.

Meanwhile, if luxury is a requisite, you'd be delighted to know that Marvin Creek mansions are a sight to behold. Plus, they're equipped with modern amenities, such as swimming pools, spas, and game rooms. These homes usually cost $2 million and above.

Now that you know what to look for in a home, you're one step closer to finding the perfect property in Marvin Creek. You just have to get in touch with the right realtor now.
Find the best Marvin Creek real estate for sale
Are you tired of scouring through long listings of Marvin Creek homes and not being able to find the perfect one for your needs? Your wait is over. At
Your Property People
, our realtors have access to the latest and greatest listings in the town. Plus, we know the ins and outs of the market, so we can help you find the right home quickly and easily.
Whether you're looking for Marvin Creek single-family homes or want to buy a luxurious mansion, we can help you source any kind of property.
Contact our team
today to find your dream home in Marvin Creek!