North Carolinians have long known of Charlotte's charm and beauty. Now, folks from around the country seem to be catching on as well. Currently, Charlotte is the
fourteenth most populous city
in the United States with new arrivals coming to the city in droves. With a prosperous business market, ample parks and outdoor spaces, and plenty of activities for adults and children alike, it comes as no surprise that the Charlotte area is drawing people in.

Are you scouring the Charlotte market for Hunter Oaks homes for sale hoping to take advantage of the economic opportunities in this thriving southern city? Perhaps your interest in Hunter Oaks and the larger Charlotte area stems from its temperate weather. Northerners hoping to settle into a Hunter Oaks home are sure to enjoy the escape from the winter chill. Or maybe you're looking to sell your property to take advantage of other Charlotte locales.

If you're looking for home improvement tips for boosting ROI so you can get the most out of your Hunter Oaks home for sale, we've got you covered. Whether you prefer to DIY or leave it to the professionals, these home improvement tips are sure to impress potential buyers. Read on for five home improvement tips to boost your return on investment.
Create maximum curb appeal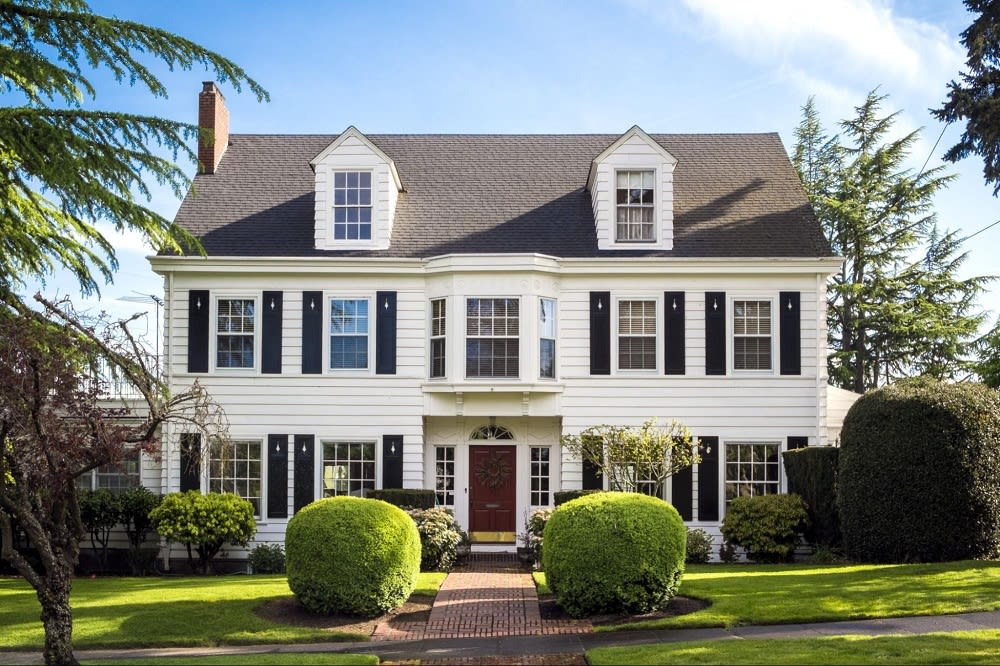 The front lawn is the first place a potential buyer is going to look when visiting your home. It is also a space that can be relatively inexpensive to tackle, thus providing a large return on investment. If your front lawn needs a little love, consider refreshing the landscape. If you prefer the DIY approach, check out
Home and Gardens
' 20 landscaping ideas that are sure to wow guests and potential homebuyers. However, if you'd rather leave it to the professionals, consider contacting a Charlotte-area landscaping team. They will be able to help you to add curb appeal without the hassle.
Add an office space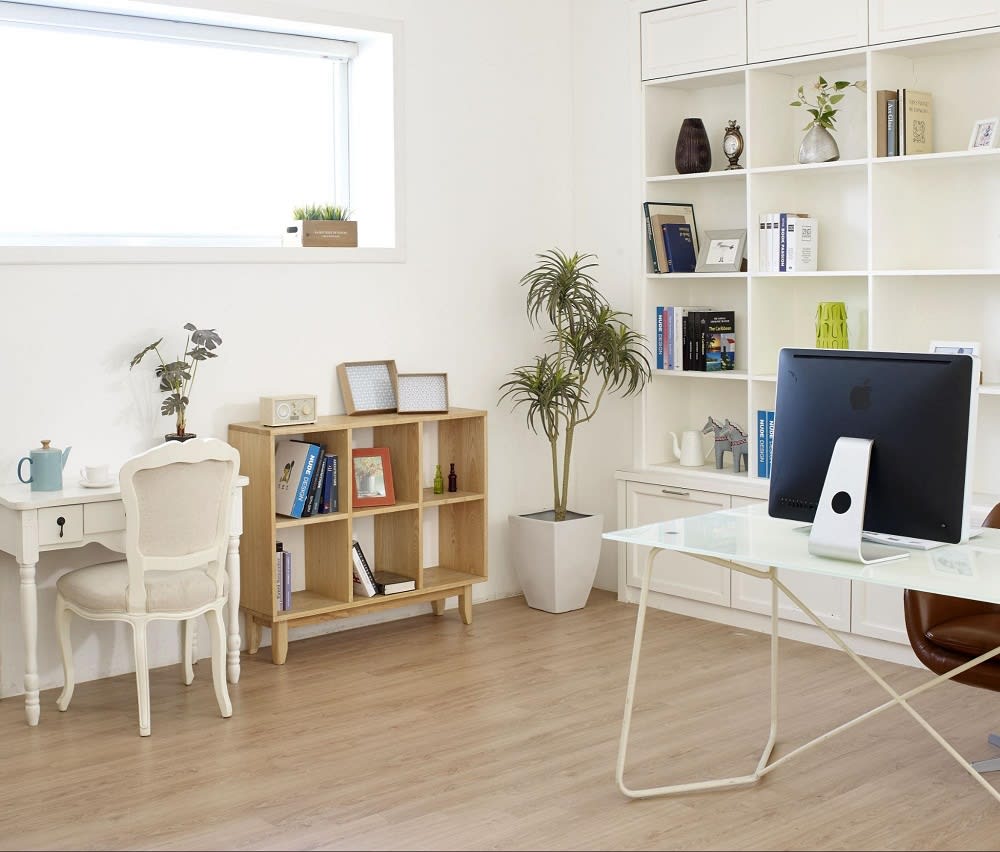 The last few years have seen a large shift away from in-office work. For many, the ability to work from home also gives them more flexibility in a number of other areas. Fitting in a quick workout or finally crossing those pesky items off the to-do list over lunch is now more accessible. When we ditch the commute, life becomes that much easier. However, working from home does have its downsides. It can be hard to remain focused and attentive to the duties of the job when the pile of laundry is staring you down across the room. So, why not add a dedicated workspace in the home like a home office?

If you're looking to really wow potential homebuyers, consider turning one of the bedrooms or extra spaces into an office. Refresh the space with a neutral-colored coat of paint, stage the room with a chic desk and office chair, and complete the look with office-appropriate accents. Whether or not the potential homebuyer opts to use the space as an office, the neutral accents and dedicated space will help them to envision themselves in the space during their workday. It will also make them more likely to come back with an offer. It's a win-win!
Consider the kitchen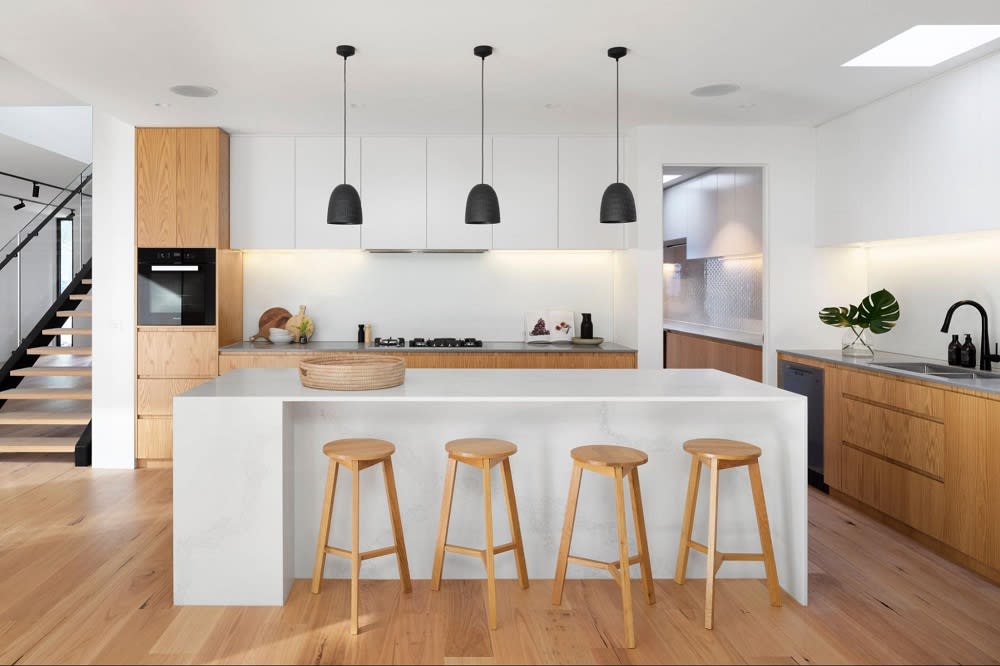 The kitchen is the home improvement spot that is said to provide the highest return on investment. Additionally, it is the space that buyers care about the most. It's also likely the room where potential buyers will be spending the most time with their families. If there's one place to tackle when considering home improvements with the goal of impressing potential buyers, the kitchen is that place.
An
Opendoor
survey found that the kitchen is the number one design turnoff adding that 71% of buyers would be deterred from going forward with a home purchase based on the kitchen. Additionally, 51% of buyers in that same survey said that old appliances are a turnoff. A kitchen remodel is a surefire way to boost the value of your property and keep potential buyers coming back for more.
Consider the master bath, too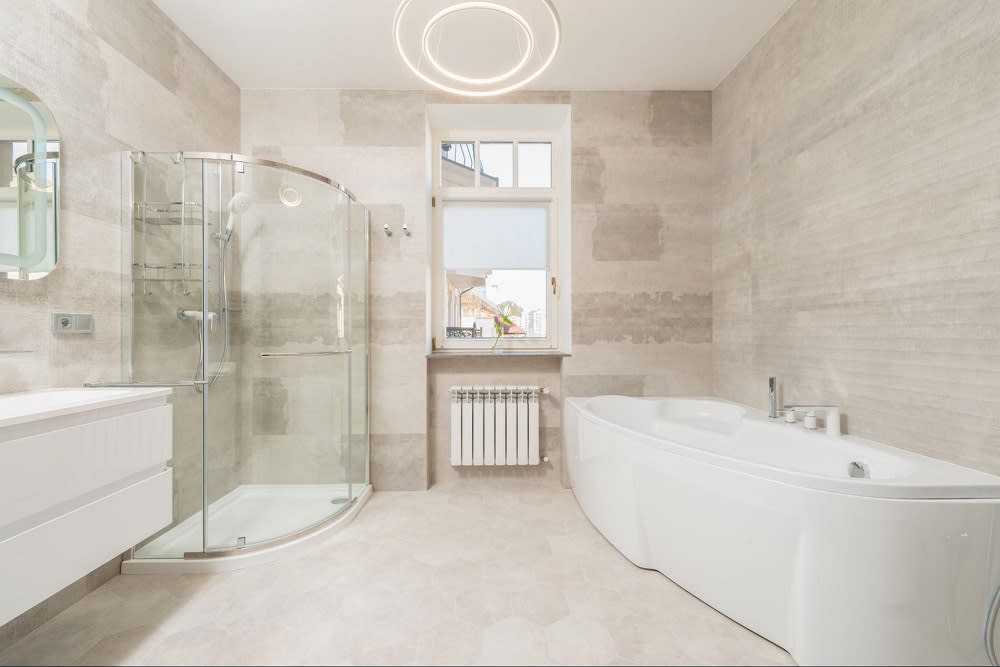 Among the internal updates that provide the highest return, the master bath follows the kitchen ever so slightly but has the potential to provide a much higher return on investment. The cost of remodeling a bathroom can be relatively inexpensive depending on the updates needed. A bathroom renovation can cost anywhere from 3 to 8 percent of the overall home value. However, a DIY renovation can come in at significantly less. If your bathroom already has more updated features, consider retiling, painting, or adding accents yourself. This DIY approach has the potential to impress viewers and provide a high return.
Leave guests floored
Nowadays, everyone seems to want wood floors. Is your home up to snuff when it comes to the latest in flooring? Perhaps you still have carpeted floors, vinyl, or tile throughout. Well, when it comes to flooring, wood flooring reigns supreme for today's buyers. New flooring averages a
342% return on investment
when it comes to home improvements. Flooring is likely the first thing your eye is drawn to within a home so it makes sense that updated flooring will provide such a high ROI.

Flooring can be costly, especially if your home needs updated flooring throughout. Make sure to do your research beforehand to see if adding wood flooring is the right call. If it makes sense for you and your pocketbook, contact your local flooring experts to get a quote.
If you're looking to sell your Hunter Oaks property, look no further than
Your Property People, Inc.
! Their team has helped countless buyers and sellers in the Charlotte market and has a dedicated crew of professionals to help you through every step of the process. Reach out today, and you will be getting top-dollar offers in no time.